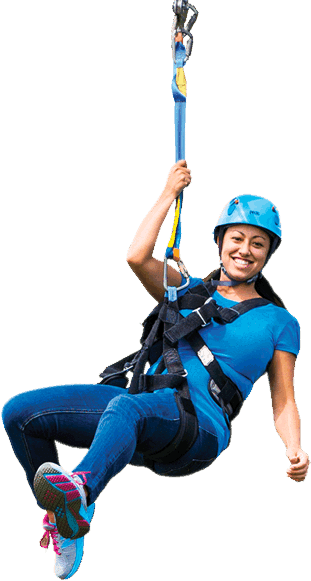 Most Popular!
The Big Island's Umauma Falls zipline has nine (9) long lines with 2 MILES of spectacular zipping, over 14 waterfalls, suspension bridges and great ocean views. The first four lines are exciting long dual lines. Great for the whole family, ages 4 and up!
Extreme river adventure awaits you! Explore the beautiful scenery of the Big Island's Umauma River as we swim, float, rappel and hike through the valley and enjoy the natural beauty and unique features the Umauma River has to offer.
The best of Umauma Falls bundled into one tour. Enjoy the full 9 lines of our zipline then swim and kayak in a private section of the river.
Treat yourself to an afternoon swimming and kayaking in a private section of Umauma Falls then enjoy a catered lunch served in our private pavilion.
Feel the rush of adrenaline on Umauma's 50-foot high Giant Swing. It's an experience like no other as you swing out 150 feet high over the Umauma River. This is a thrill you won't want to miss!
Enjoy a self-guided tour of our beautiful garden and spectacular view of Umauma Falls. Stroll through our garden full of tropical plants and flowers, explore the river walk and view the triple tiers of Umauma Falls.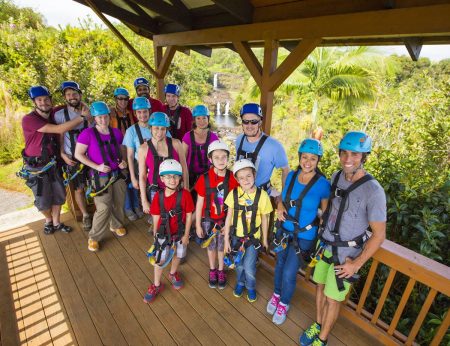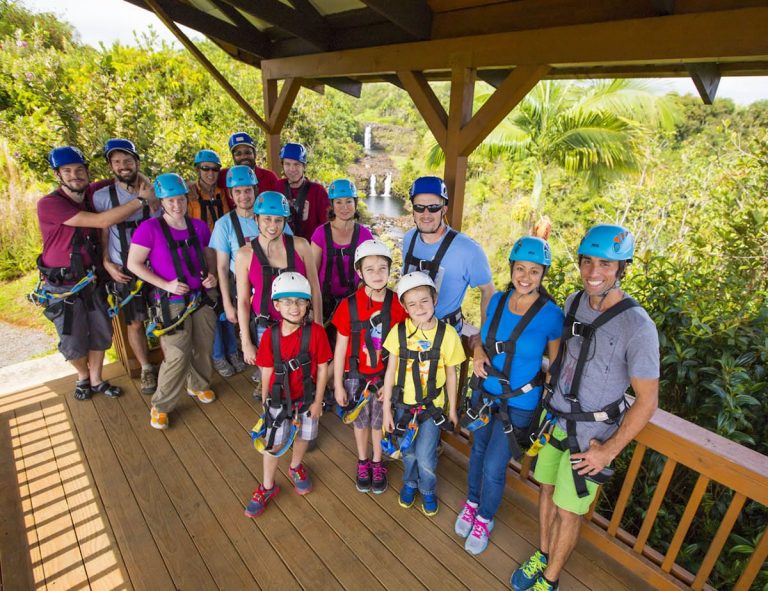 Umauma Falls Zipline & Rappel eXperience
Create an unforgettable memory with your family and friends while on the Big Island of Hawaii. Breathtaking views of the Pacific Ocean, beautiful waterfalls and lush rainforest of the Hamakua Coast await you. Zip on 9 thrilling ziplines designed for both beginners and experts, including our 2,060 ft. dual zipline and amazing 200 ft. suspension bridge. Swim & Kayak in the Umauma River or combine them for a Zip & Dip adventure you will never forget! Be sure to stop and enjoy our Visitors Center and Tropical Garden Walk and Umauma Falls viewing area. You will be talking about your Umauma Experience for years to come!