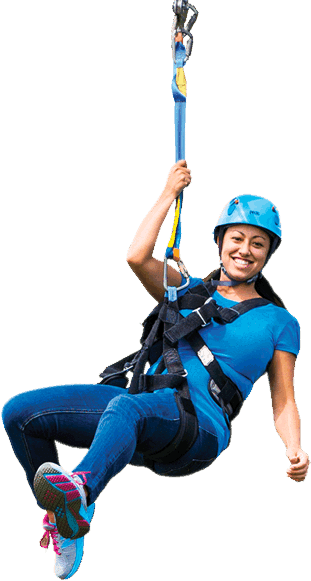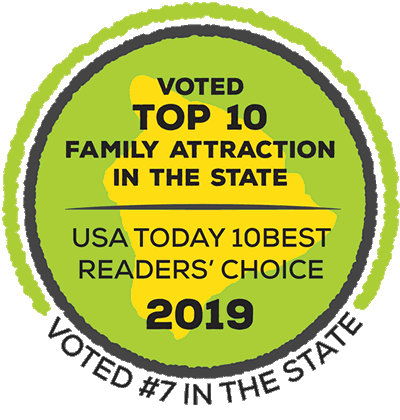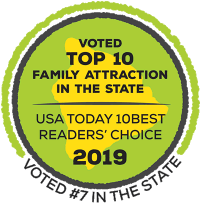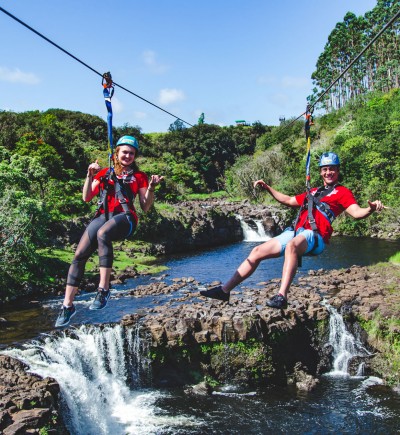 Most Popular!
The best 90 minutes of your vacation begins by zipping up to 65 miles per hour on 9 longlines, over 14 rushing waterfalls, suspension bridges, and treetops. Ages 4 and up will experience exhilarating panoramic views of the Pacific Ocean in this one-of-a-kind tour.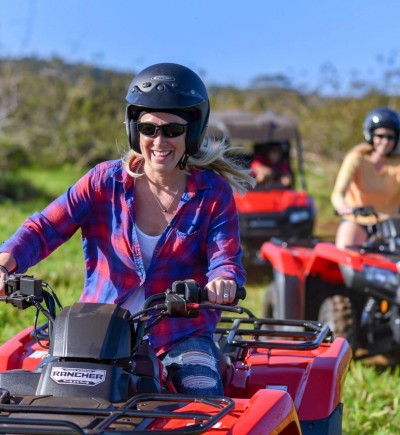 All New!
Get down and dirty on a thrilling, fun-filled adventure for the whole family to enjoy! Take in a full tour of Umauma's beautiful views on our all-terrain vehicles. Guided tours are offered daily at 9:30am and 1:00pm, and all drivers must have a valid driver's license!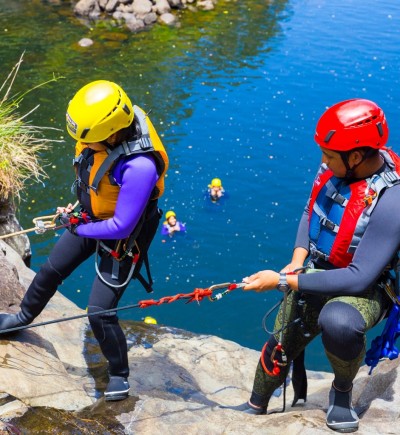 Temporarily Unavailable
Want an extreme river adventure? Take a leap and rappel down a waterfall into the beautiful Umauma River. Afterwards, go for a swim or float, hike the valley, or just relax and enjoy Big Island's natural beauty.
Ride with Wailea Horseback Adventures at Umauma Falls! Enjoy miles of open lush greener pastures and a lot of secret waterfalls to see and visit. It's a hidden paradise only accessible through horseback. Great for all levels of riders as well as first timers.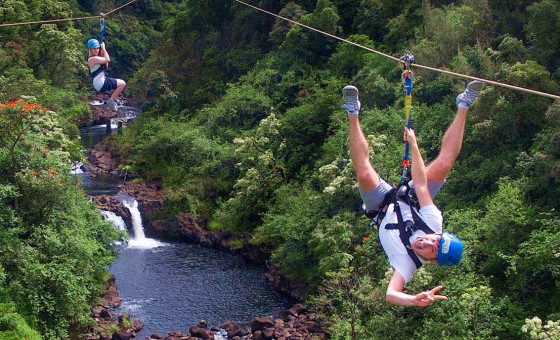 Temporarily Unavailable
Spend an adrenaline-filled day zipping our full 9 lines, followed by swimming, kayaking, stand up paddle boarding, and relaxing in our private area of the Umauma River. A tasty lunch is provided so you can focus on your experience!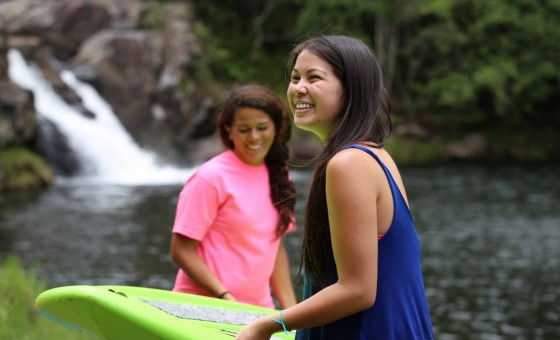 Temporarily Unavailable
Spend a few hours relaxing luxuriating in a private area of the Umauma River. Swim, kayak, stand up paddleboard or just relax and enjoy the scenery with your friends and family. A delicious catered lunch is provided in our secluded pavilion.
Our beautifully landscaped grounds are perfect for a self-guided tour through our gardens and along the river walk. Enjoy spectacular views of our triple-tier Umauma Falls, sit and reflect in our meditation garden, and discover the unique scents of Hawaii's tropical flowers and trees.
"Going on a zipline was on my bucket list. I am so glad that I chose to go on Umauma." – Verified Trip Advisor Reviewer from Kansas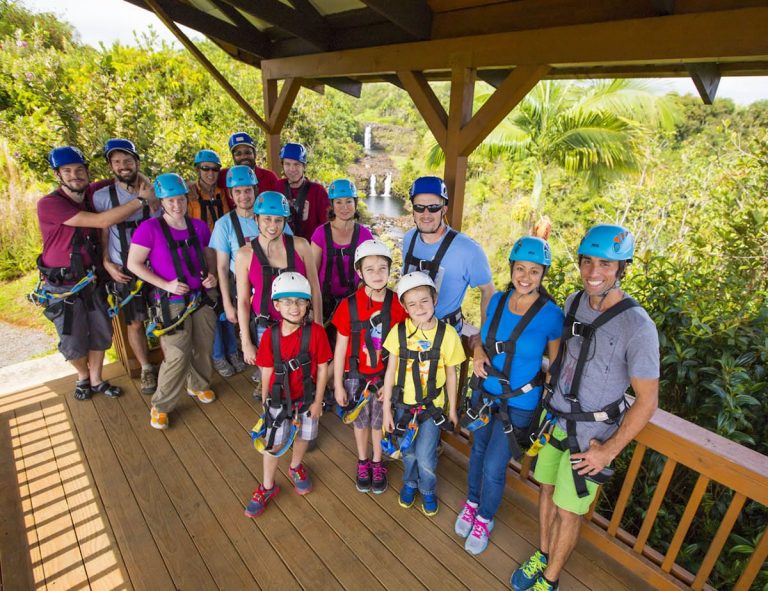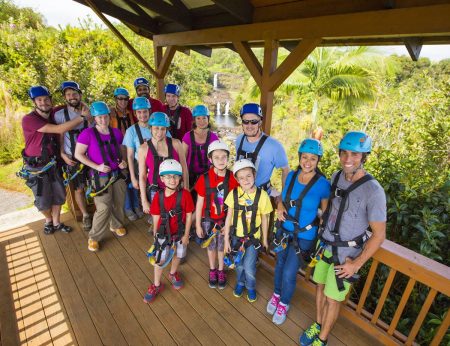 Umauma Falls Zipline & Rappel eXperience
Whether you zip, rappel or go on any of the above exciting tours, the entire family is in for an amazing time, rain or shine! Safety is our #1 priority, and our experienced and highly trained guides will ensure you have a thrilling and exciting experience. Whether it's your first visit or your 101st, each of our experiences will leave you wanting another!
Ages 4-12 must be accompanied by a guardian, 13-17 the guardian must be present on property. All tours are conducted by our trained guides.
"This was an awesome experience! The zips were great and the views were beautiful! The staff was very friendly and the area around the falls was outstanding."
– Verified Trip Advisor Reviewer from Arizona
Enhanced Check-In Procedures